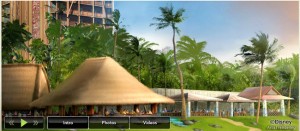 Welcome to 'AMA 'AMA Beachside Restaurant! 
'Ama 'Ama is the story of family.  Of tradition.  Of hospitality.  Of the spirit of Aloha.
As a restaurant, 'AMA 'AMA grew out of a modest family fish camp.  Dating back to the 1890s, the place known for its warm welcome to guests grew little by little into the restaurant you see today.  Mixing old with new, honoring tradition while looking to the future. 
Named for the fish that is so well loved, the Hawai'ians sing songs about it, 'AMA 'AMA celebrates all the bounty of these Islands.  Stunning Pacific vistas and discreet, attentive service await you here at this beachside restaurant.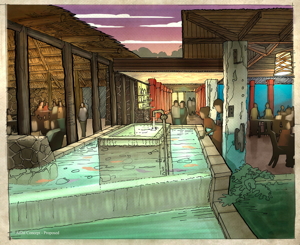 In keeping with its mission of hospitality, 'AMA 'AMA serves breakfast, lunch, and dinner.  Breakfast is served everyday from 7:00-11:00 a.m. for early and late risers alike.  Lunch is available from 11:30 a.m. until 4 p.m., and dinner service begins at 5:30 and lasts until 10:00 p.m.
While fresh fish is the star of the menu, guests wll also find vegetarian fare, desserts made in-house, and cocktails that are inspired by the tropical flavors that abound.
Dress code is relaxed but required.  Gentlemen should wear khakis, slacks, jeans, or dress shorts with collared shirts, and sports coats are optional.  Ladies may wear capris, skirts, dresses, jeans, or dress shorts.  Tank tops, swimwear, hats for men, cutoffs, and torn clothing are not permitted in the dining room.